Bitcoin miners have had a rough time of it recently as the value of bitcoin has fallen.
Bitcoin mining capacity has decreased
After a very fruitful year in 2021, many public bitcoin miners released detailed plans for increasing their BTC output. Each of these businesses had made bold claims about how quickly and far they intended to spread their hash rate. Investors had no reason to doubt these plans, given how well the market was doing at the time. In contrast, the first six months of 2022 have been brutal.
In terms of bitcoin mining, Marathon Digital is unquestionably one of the leaders, but it has struggled the most to meet its promises of increased BTC production. Marathon began the year with a respectable 462 BTC production rate.
Production has dropped precipitously ever since. In May, the mining company's output was just 268 BTC, a 42% decrease from January's output.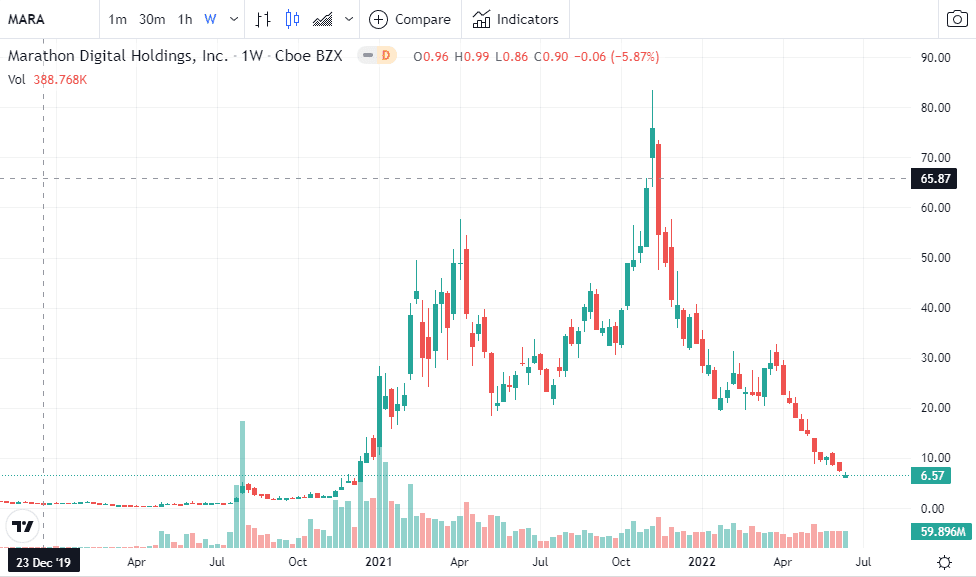 The situation was the same for the other top public miners. They have been unable to maintain consistent BTC production growth, even if not all of them have recorded a steady plummet like Marathon.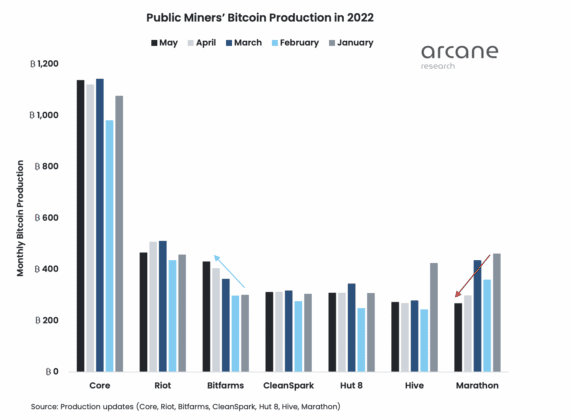 There was one exception: Bitfarms, which grew at a steady pace through the first half of 2022. To put this in perspective, Bitfarms produced 301 BTC in January alone. By the end of May, the total amount of BTC produced had increased by 43% to 431 BTC.
An increase in difficulty in mining is affecting many of these companies. Bitcoin's price crash has also left them with cash flow and profitability issues. Stock prices reflect these setbacks as well. Since its year-to-date high of $83.45 on Marathon Digital's stock, its share price has fallen to $6.87 at the time of this writing. This represents a decline of 81% over the course of the previous year.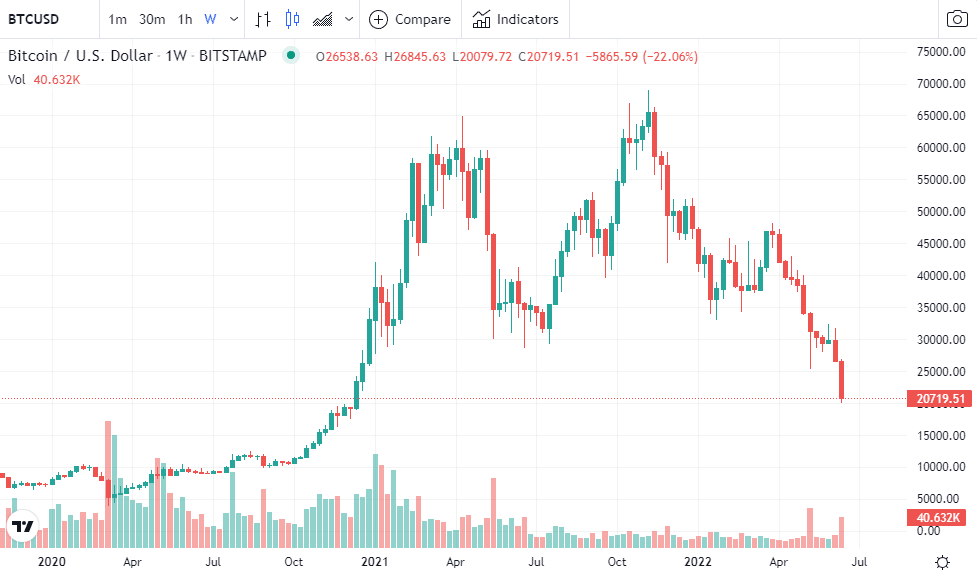 Despite this, the number of Bitcoin blocks being generated is once again on the rise. It is now producing 6.23 blocks per hour, a 6.19 percent increase over the previous week's output of 5.86 blocks per hour. Mining revenues, on the other hand, have fallen by 0.76 percent in the last week.
Bitcoin miners are at risk of losing even more money as the currency's value declines. If the current bear market continues, it is expected that a significant number of miners will go out of business as a result of their inability to raise the funds necessary to continue their mining operations.