Celsius Network token price has plummeted to as low as 19 cents since Sunday evening, when it was announced that withdrawals, swap and transfers between accounts would be temporarily halted.
An extremely volatile weekend on the cryptocurrency market, with hundreds of millions of dollars in liquidation, preceded the announcement. A few hours ago Bitcoin was trading at $25,585 and Ethereum was trading at $1,346.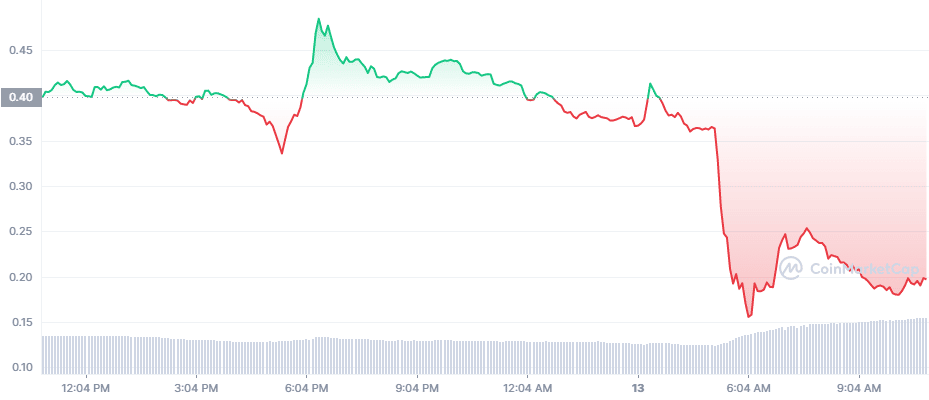 What is Celsius Network (CEL)?
Celsius (CEL) is an all-in-one banking and financial services platform.
On a regular basis, users of the platform are paid out and accrue interest on their investments. In addition to boosting user payouts, Celsius' native token, CEL, performs a variety of internal functions.
Users can deposit their Bitcoin, Ethereum, and Tether with Celsius and receive interest payments every week. In November, the company was valued at $3.25 billion when it increased its "oversubscribed" Series B financing round from $500 million to $750 million. It is possible to earn up to 18 percent a year on the platform, depending on the time horizon and the token. "Celsius is the place to go for crypto," Celsius declares on its website.
Who are Celsius Network founders?
Celsius was born in 2017, as a result of the work of Alex Mashinsky and Daniel Leon.
Mashinsky has been involved in internet development since the early 90's, when he worked on the Voice Over Internet Protocol (VOIP). Celsius isn't Mashinsky's first business venture; the project's official website lists seven other companies and 35 patents to his credit.
Co-founder and COO Daniel Leon, on the other hand, has prior experience building startups from the ground up. Atlis Labs, a social recommendation and discovery app that relied on real-time user referrals, was one of his previous projects.
How many Celsius Network Coins are in Circulation?
Tokens in circulation now account for 76% of the total supply, with the remaining 24% locked away according to a schedule outlined in the project's technical documentation.
In May of this year, CEL held an ICO, or initial coin offering. In the pre-sale and crowdsale, 50% of the token supply was sold, with 27% going to the treasury; 19% to the team; 2% to partners and advertisers.
Ethereum's CEL token adheres to the ERC-20 protocol.
How Secure is the Celsius Network?
With regards to security, Celsius Network token is based on a modified proof-of-stake algorithm, which was first presented to investors in June 2020 and is still available on the company's web site today.
Client-oriented wallets are vulnerable to attacks such as SIM-swapping if their users don't use two-factor authentication or other appropriate measures of protection.