The information I present is not intended to be and do not constitute financial advice, investment advice, trading advice or any other advice. Do your own research.
I've been using Bitsgap Crypto Trading Bots for around 3 months, achieving consistent profits (+21.03%) by following the Grid Trading Strategy.
In this article, I'll go over the basics of the Grid Trading Strategy and the implications it has.
It is important to understand how the grid trading strategy works, and what happens when the price changes.
In Crypto Trading, the Grid strategy is a popular one. Predefined price intervals are used for postponed limit buy and sell orders. There will be a grid of orders based on the price range you selected. This is the reason for the strategy's name, "grid."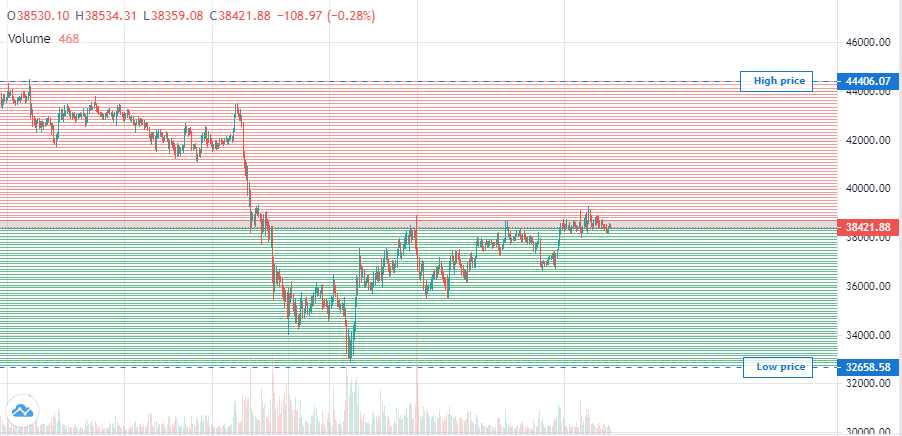 Using this strategy, Bitsgap grid bots will continue to make money for you while you are away from your computer. A new sell order will be created above any completed buy orders, and vice versa for any completed buy orders. The Bitsgap platform will handle all of your trades.
Can I profit from Crypto Grid Trading method?
The grid strategy is counterintuitive in that it sells when the price of a coin is high and buys when the price is low, so it has to go up and down.
Grid bots will buy low and sell high for you instead of requiring you to spend hours poring over charts in an attempt to profit from market fluctuations. Because they do not rely on complicated algorithms, they are able to consistently make money without them.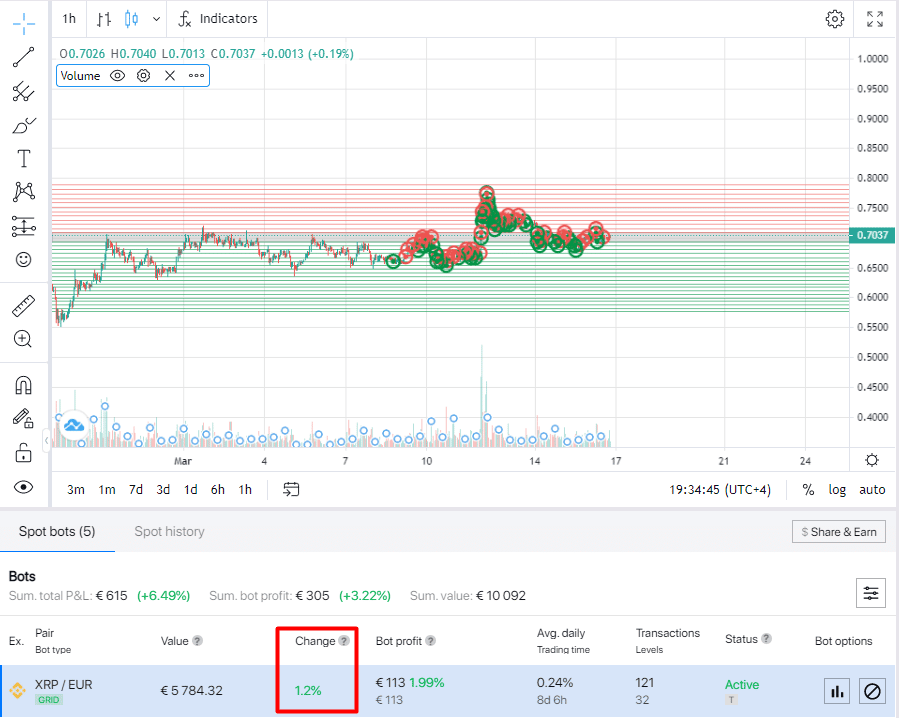 General Grid Trading Parameters
For your general knowledge, the following are the most important grid trading parameters:
Take profit: The maximum price at which you intend to profit from your trade is known as your take-profit. All positions in the crypto will be automatically sold when the price reaches this level and the profit will be deposited in USDT or other stablecoins in your wallet.
Stop Loss: When you hit your stop-loss, you're out of the market. If the price falls below this level, the stop loss will be activated and you'll have to close your position for a loss.
Upper Limit: The grid's maximum price is known as the "upper limit.". This is the upper limit of the bot's ability to place sell orders. The more money you can make, the higher your upper limit ought to be.
Lower Limit: As the name implies, this is the lowest price you can go on your grid without going over. There is a limit to the number of buy orders the bot can place. Stop loss is usually a little higher than the lower limit.
Grid Number: The grid numbers represent the maximum number of buy and sell orders that can be assigned to a grid. If you assign a grid number of 10, you'll have five buy orders and five sell orders.
Crypto Grid Strategy Drawbacks
When this strategy is automated, there are always some risks involved, especially when the market conditions are unfavorable. It's possible that a sudden rise or fall in the price will have an impact on your results. You have the option of using the Stop Loss or the Trailing feature to safeguard your investment.
Grid trading, on the other hand, is one of the most straightforward and tried-and-true methods for making trades. It has the potential to yield significant results over the long term. When a strong trend reversal occurs, it loses its effectiveness or even becomes severe. As a result, knowing when to start or stop your bot is critical.
If you're interested in other crypto trading strategies, take a look at how you can create and run a Buy The Dip Crypto Bot in order to accumulate base currency in a falling market.