Tech startup layoffs and lists of employees laid off in 2022.
Layoffs have arrived in the tech industry. Over 24,000 United States tech workers have lost their jobs in mass layoffs so far in 2022.
The COVID-19 pandemic and overhiring during periods of rapid growth have been cited as reasons for job cuts at tech giants like Netflix this year. Just a few of the tech companies that have significantly reduced their workforce in 2022 include Shopify, Robinhood, Glossier, and Better.
Tech Companies Layoffs
Biggest Startup Layoffs
Lists of Employees Laid Off
New startup layoffs since COVID-19 (by month)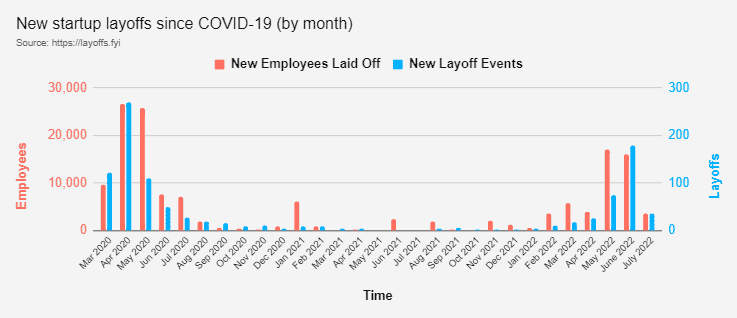 Cumulative startup layoffs since COVID-19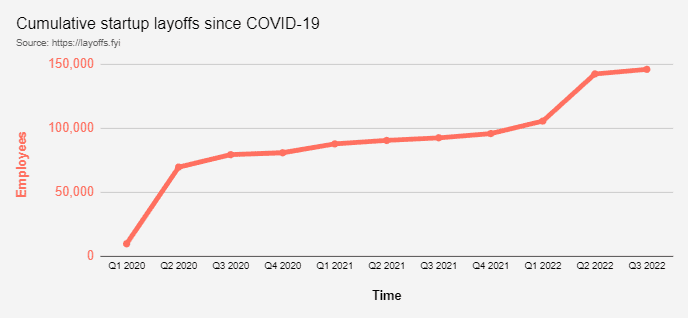 Startup layoffs by industry since COVID-19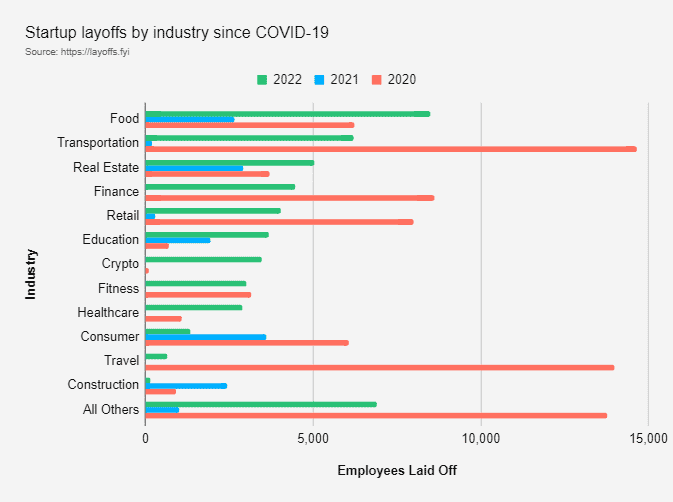 Tech News
View the most recent technology news, trends in gadgets, smartphones and more.